We just got back Saturday from Christmas at Grandmas. We decided to have Santa come a few days early here so that we could be there for Christmas morning. The kids literally had two Christmases with how much they were spoiled there.
First up though was our early Christmas here at the house. Adam was excited to get lots of video games, nerf guns, transformers and bakugans, among other things.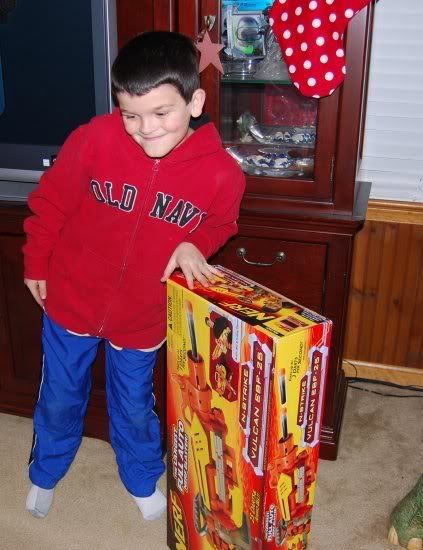 Maddie loved her new play kitchen..which i have yet to get pics of except on my cell...she also loved all her new babies and her dora backpack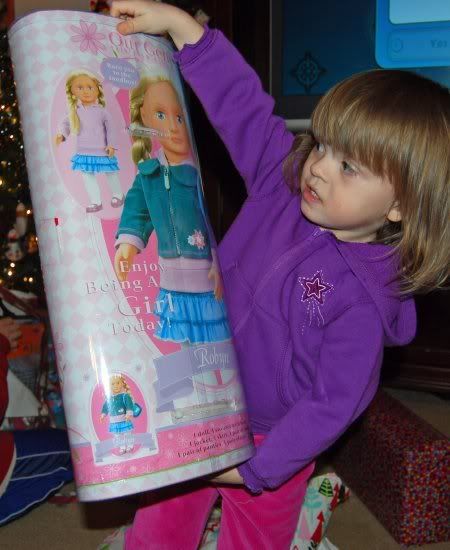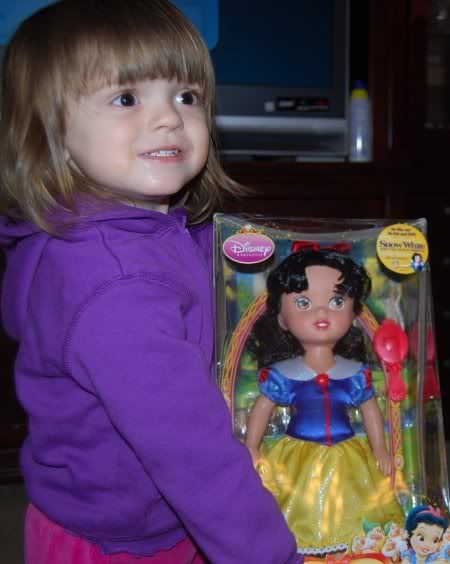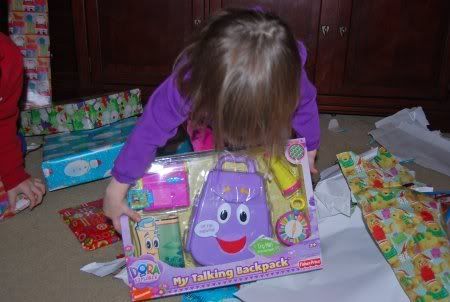 John got me an ipod, a heat gun for embossing and some Wii stuff...
I got him an expensive tool and some other junk
Next up was Christmas morning at grandmas...
Didnt get too many good pics...I think Adams favorite gift was his Hot Wheels track and maddies was her Bugsby. She also loved all her new clothes. Johns got a Craftsmas rollaway tool box and lots of new tools. I got a Cricut and 100.00 Michaels card!!!!! There were lots of other goodies as well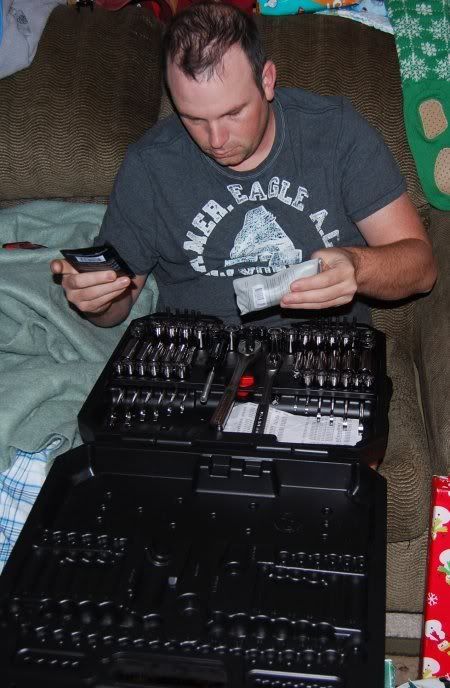 Maddie was starting to get lost
We also braved the cold and took the kids out in the snow. Maddie hated it at first since she kept falling but she got over it and played awhile and then told me that she was "feezing" and wanted to go inside. Unfortunately we somehow forgot her gloves so she is wearing Adams huges ones.
Overall the holiday went well and everyone was spoiled and had a great time visiting family!