Ive moved around and added a few things and had some people asking to see updated photos so i thought id post here.
This is my workspace. Cabinets and countertop were purchased from Home Depot i believe. I love the counter height because i like to stand and scrap most of the time. I do need to invest in a bar stook type seat thought i think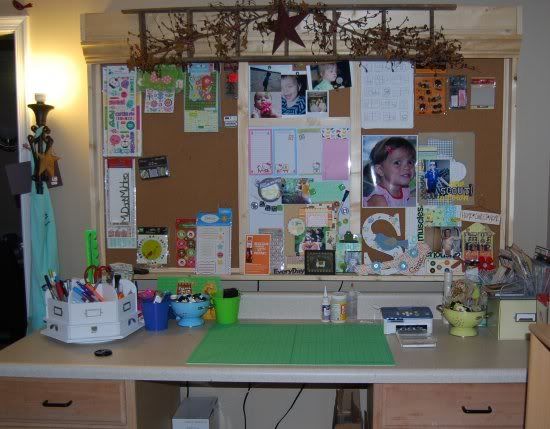 The cork/eraser board thing my dh built for above my scrap table. I love this thing. It has built in lights even. I hang my new goodies here and other decorations and family things.
On my workspace is....
This little container that holds all my journaling items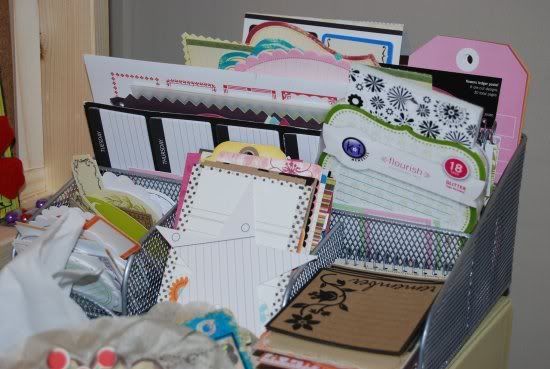 My printer and a little colendar (sp?) filled with a few mini books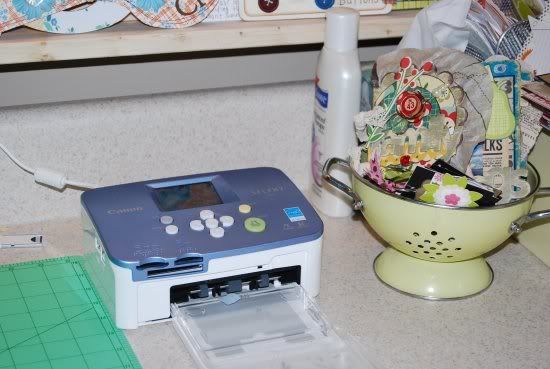 Inks, stickles and more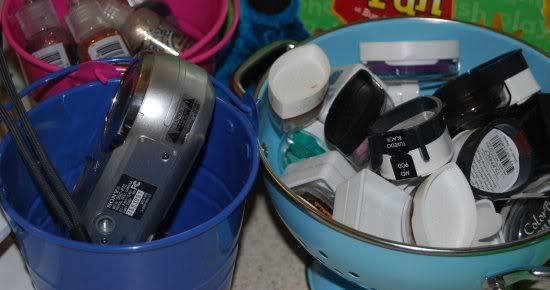 My desktop carousel. ill be happy when dh builds my island so this wont take up all my workspace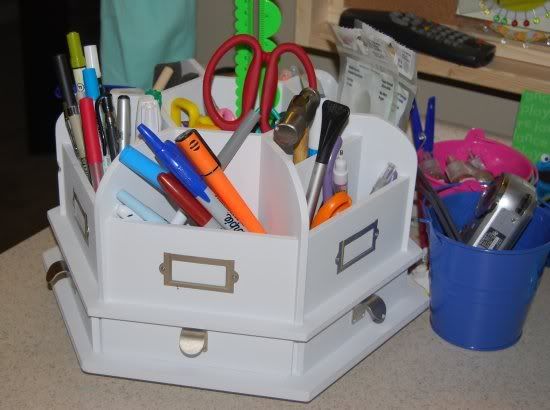 On the other side of the room i have Maddies old changing table recycled into a shelf for my flowers, buttons, scraps, thickers and a few other items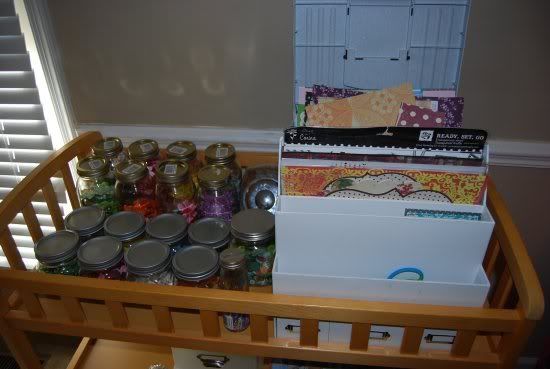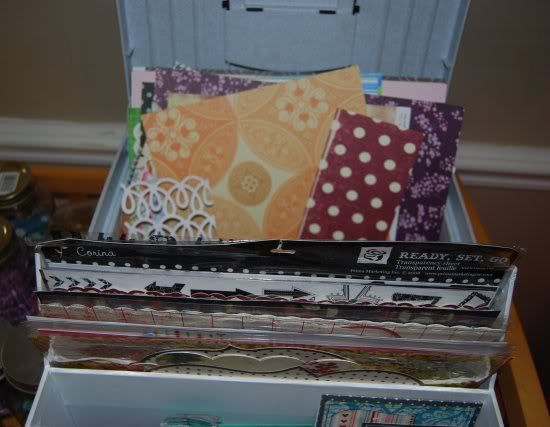 On another side i have these shelves. Hubby bought the cabinets on top but he custom built the shelving around my paper racks which i bought from a closing lss. I also keep stickers, punch and other embellishments over here.
When im not using it i put this in front
And open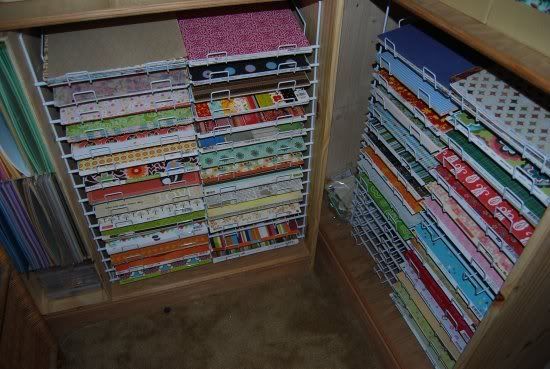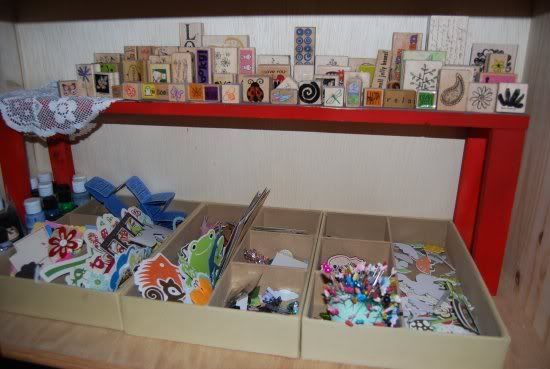 Another small shelf that houses my Slice, chipboards and smaller papers as well as some other goodies.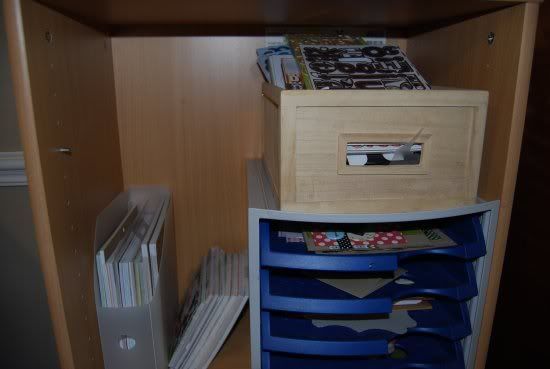 My ink pad shelf
Lastly is my little folding table i use for my giant trimmer until my island is finished up. The kids use it for crafting so the table is full of crayon markings.