I have a few done and finally scanned. Should have waited till my camera battery was charged and taken pics instead though because my scanner did a crappy blurry job. Oh well here they are in all their blurriness.
One of Maddie when she was still crawling around. Bought this kit from Stayce on Willow Traders. Really fun and bright Creative Cafe goodies. Also some Thickers and Making Memories cork letter stickers that i added. I used the new Martha Stewart Loopy Punch as well. Love this thing.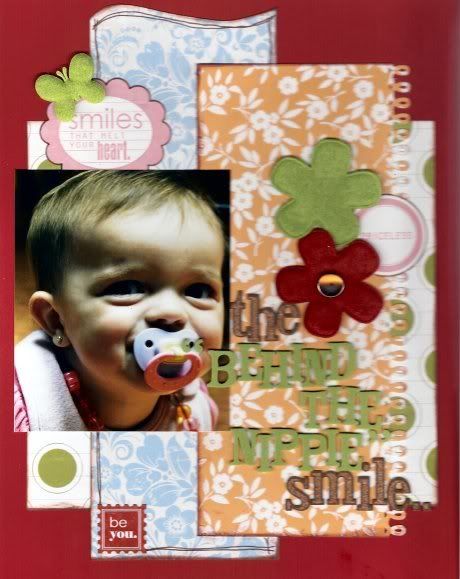 Johns Promotion..finally SFC...Little bit of American Crafts and Making Memories papers. Some Fancy pants..jouranling page and chipboard. Some Tim Holtz metal goodies and some Thickers and MM stickers
Last, one of the fam. October Afternoon papers, Cosmo Cricket chipboard, Thickers, Doodlebug glitter letter stickers, Prima flower and some random journaling stuff i forget who makes..
Thanks for looking :)