Jamie (here links in my sidebar there check it out) inspired me to take pics of my new scrap room setup finally. So i cleaned it all up nice and neat and finally organized my big cardboard box of stickers from the move. Now im not embarrassed to show you where i scrap haha.
Ok starting with a look at the whole space. DH put together some cabinets for me and kind of created a little cubicle for me. Now people cant see the mess when they walk in the front door since the room is right there. Anyway...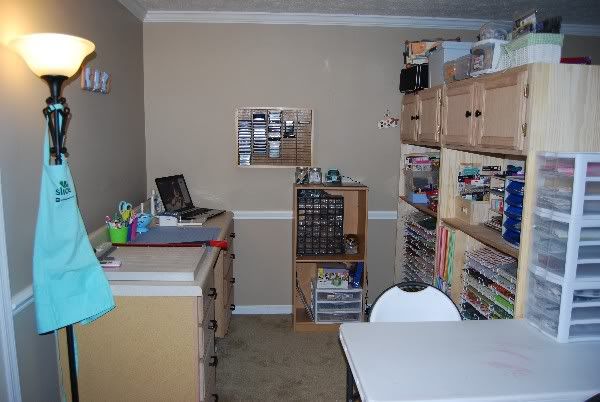 This is my Thickers storage. Love those things and they have to have their very own home.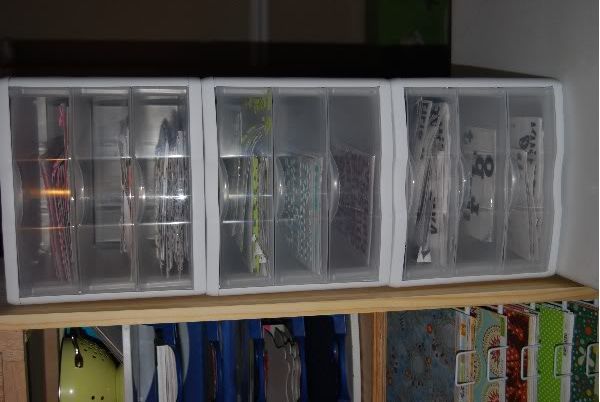 On the left is just new in package goodies i havent tore into yet. Then my little shelf of miscellaneous punches, stamps stuff and magazines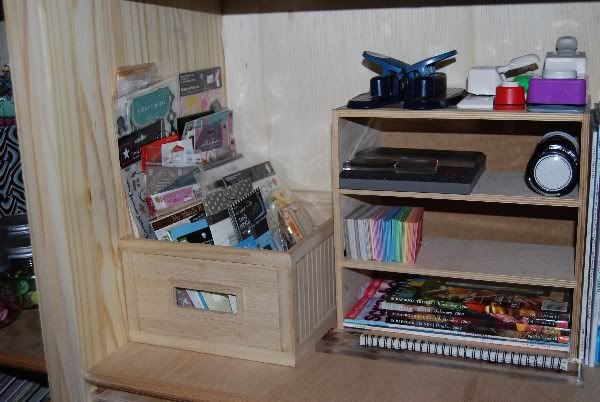 Another miscellaneous shelf..small paper pads and smaller papers, new rubon packs and works in progress..
Just Cardstock and paper shelves here
and more paper
All my sticker in the sterilite container...some embellishment drawers i got in the Target Dollar Spot ages ago..Borders in the wooden box..flowers , diecuts and more misc. junk
Here i have a big container of ribbon..yeah its a nice mess in there..felt shapes..and lots of stamps
My Slice Station..love this thing!
Small embellishments in here..looking to replace this thing..i hate it..especially moving with it and everything falls all over even when you tape it all up and shut..grrrr..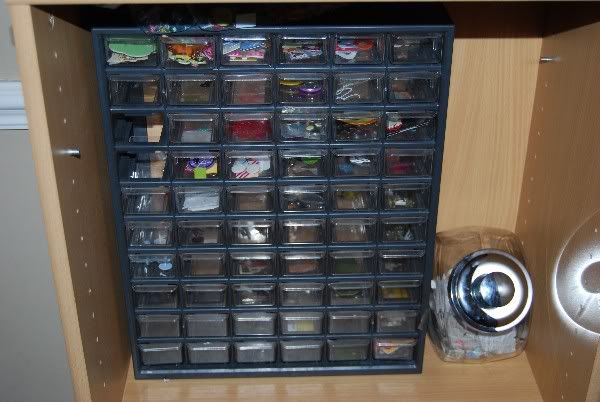 Here i have my huge letter stickers on the shelf and in the drawers are 12x12 stickers..Xyron stuff on top
Ink pads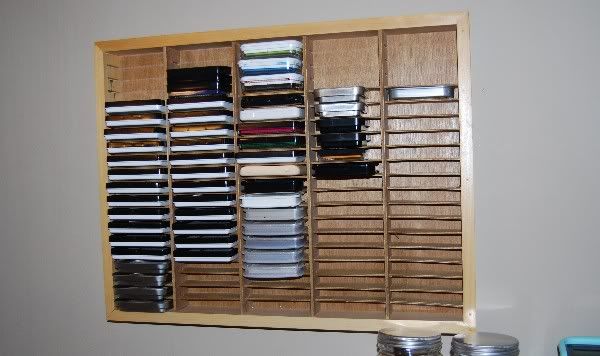 My laptop/printer
My work area
My huge trimmer dh scored me free at work
Now a look into my messy drawers..adhesives, rubons, alterables, diecuts, tools/junk, embellishments, design team product and scraps...in that order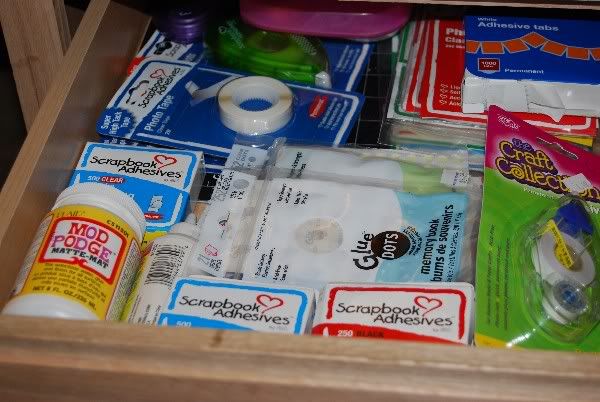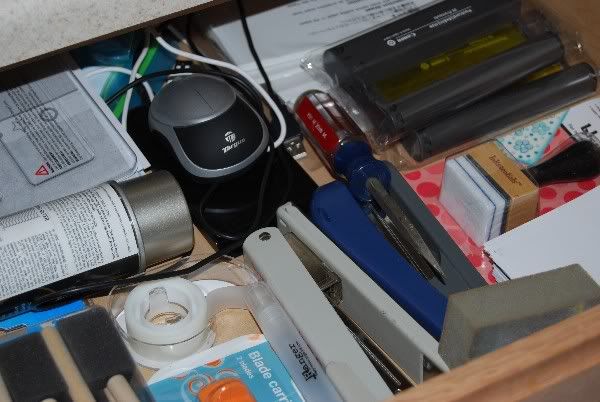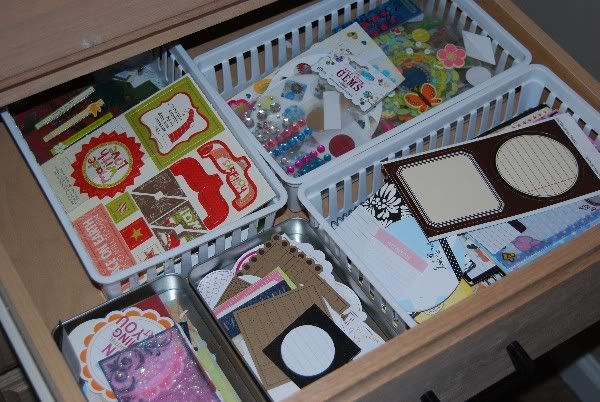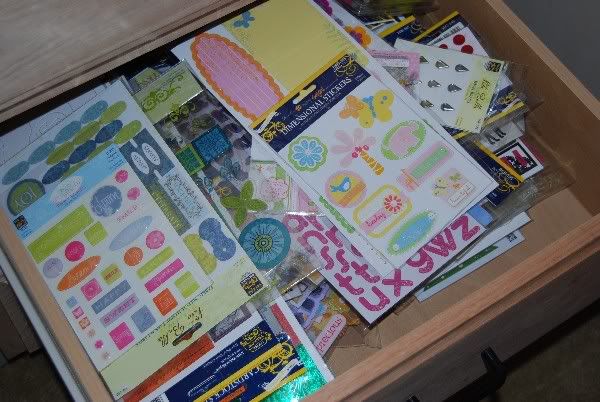 Thanks for peeking into my room. Hope you enjoyed it.