We have been freezing our butts off in VA since monday riding around looking at rental houses. We finally found one we love and in our budget...just waiting on the final OK....crossing fingers because not sure what we will do if they say no though im not sure why they would..anyway...here are some pics of our wannabe new home haha...
This of course is the front with the cute little porch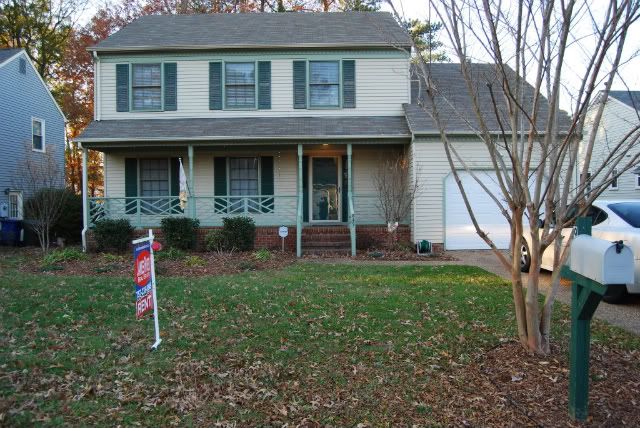 A nice spacious garage for storage...of course...why would we use a garage for our car
This is the den area or family room...its sunken which i love...the fireplace is also a plus and love the beams on the ceiling
This isnt the greatest pic but its the kitchen as you can see...it looks smaller than it is but its perfect and it has a dishwasher so we are all good..in front is the breakfast nook
The living room...love all the molding in this house
The formal dining area...perfect for our new dining set
This is one of the bedrooms...again its bigger than it looks...this will be Maddies room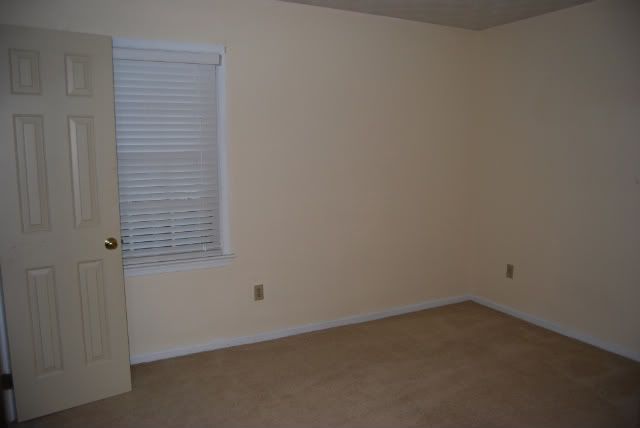 This is the other which will be Adams
And of course this pretty colored room is the master with double closets and a bathroom....though looks like ill have to do the bath thing in the kids bathroom if i want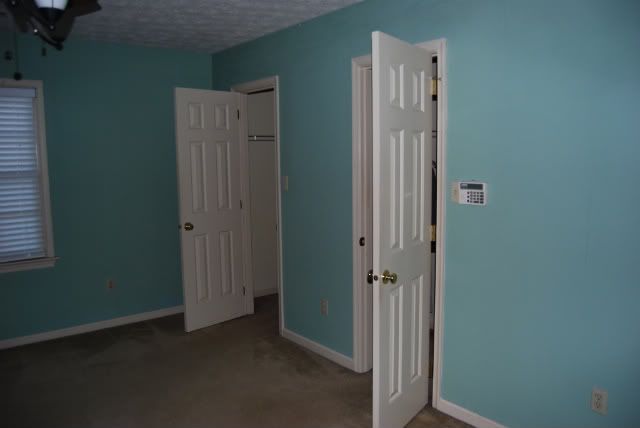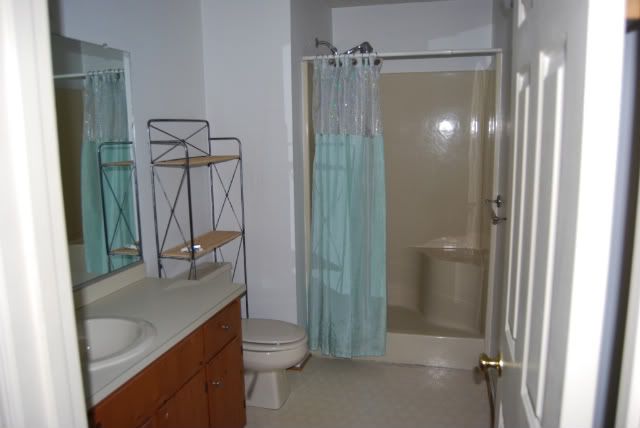 And some shots from out back...a nice deck, storage shed and a nice little pond....lots of leaves but it will clean up beautifully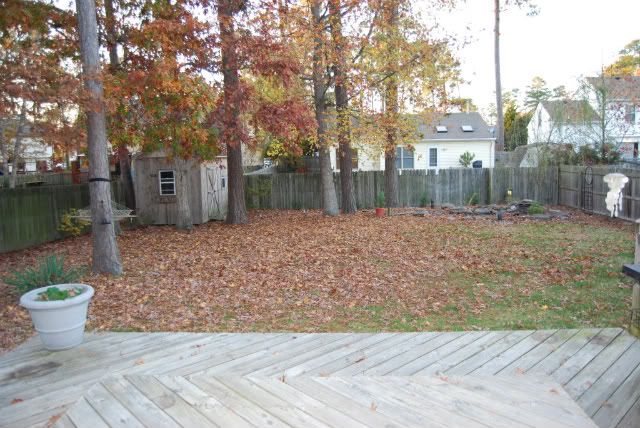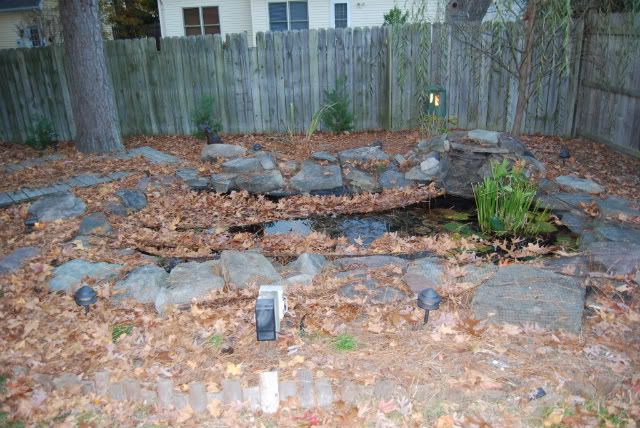 There are also 1.5 more bathrooms and the laundry area that i didnt think anyone would be offended if i excluded haha....Anyway overall we love the house! Cross your fingers for us!