Just a few layouts to share today....and by the way if youre curious we DID get the house...yay!!!
For Core'dinations...Maddie and her wrinkled up nose....she says eww kucky when something is gross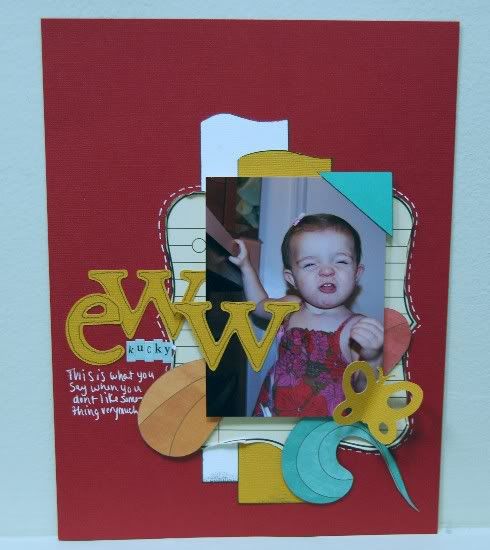 Another for Core'dinations..just for fun..maddies initials
Just a card for fun.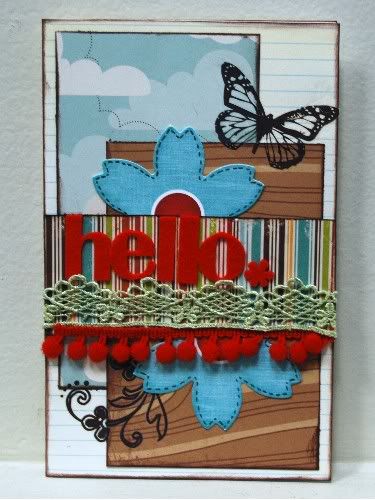 I found this pic on my camera taken by my hubby. It was pretty funny..she has a big piece of cheese stuck on her nose.