Got a good amount of pages done yesterday and this morning so thought i would come share. Thanks for looking!
Adams back to school layout for this year. Third grade already! He loves his teacher.
One of the family goofing around out back. I really love this photo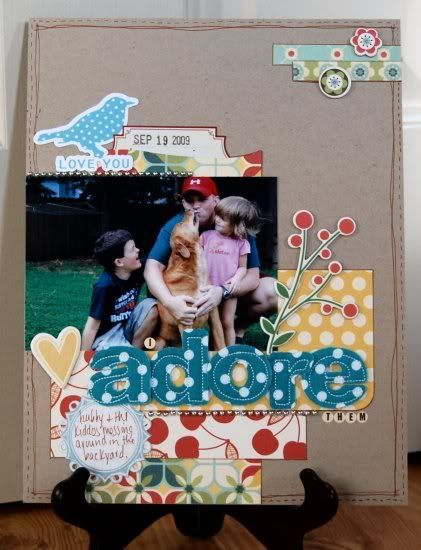 Adam playing with the dog. This ones DT work for Little Yellow Bicycle as is the next one.
A layout of the kids in Elk County Pa. We went while visiting grandma
One of Adams first Cub Scout event. This is his first year in scouts. Yay another subject for scrapping!!!