I went to the scrap pink crop at the lss and it was really fun. Met some really nice people and it was nice to have a break away from the kids for once. I got 12 pages done..ive uploaded a few and thought id come share those
This ones just Adam at seven..love these October Afternoon papers!
Heres Maddie chasing bubbles..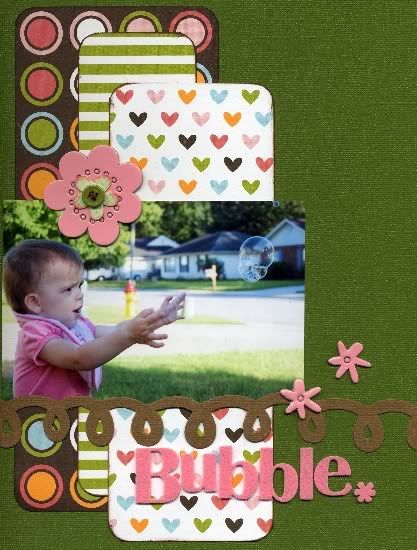 Adams first day of 2nd Grade..
I got a hair makeover recently and wanted to scrap it of course. More of those great papers and a neat KI sheer thing as the background..i forget what they are called but i love them
And finally Maddie and a big sticky lollipop