Well its over. All that money spent and it flew right by. Adam had a good time though and a few kids showed up with fun presents and loud mouths haha. Overall everyone was well behaved adn there werent too many mishaps..just a chocolate cupcake upside down on my carpet...oh well. All taken care of. Here are a few pics ...
Only pic i got of the party decorations..its crappy and i have ugly curtains but anyway...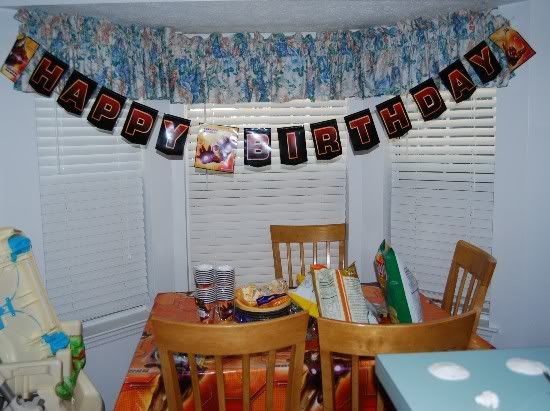 Adam cheating at Pin the Tail on the Donkey..yes he was peeking and admitted it too....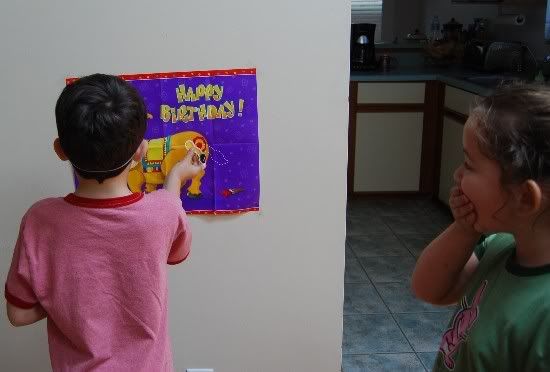 This is Adams super cool cupcake cake..well ok its not that cool but its made by me and full of love hahaha....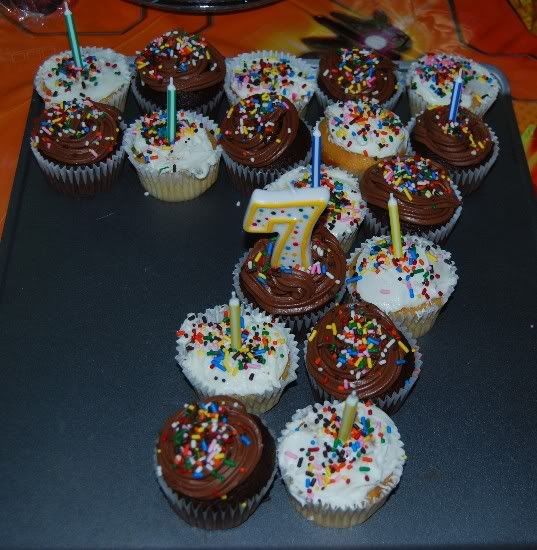 Heres the birthday boy blowing out the candles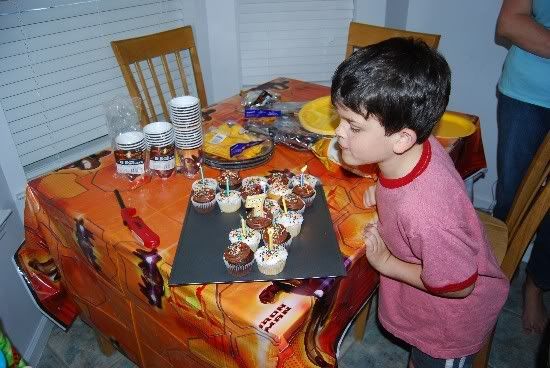 Happy Kid..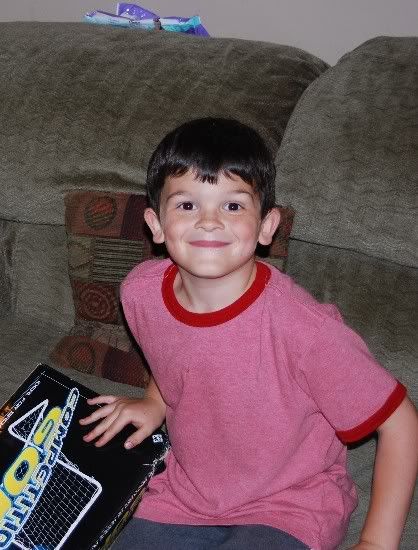 A really cool spiderman shirt from Bella...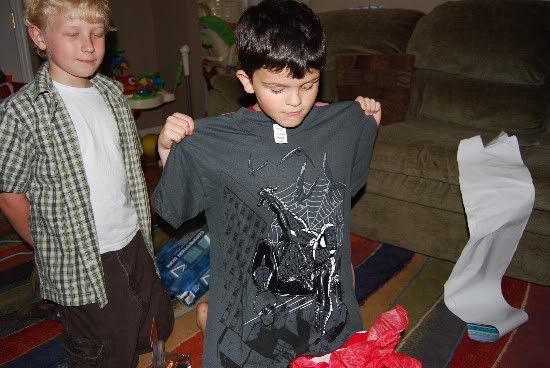 Dart Tag from Zack...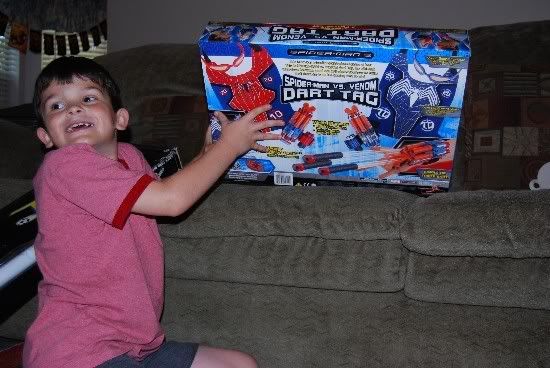 More presents from mom...