Reposting this for a lady looking for organizational ideas on her blog..just ignore me hehe
Here it is..small but just right for me.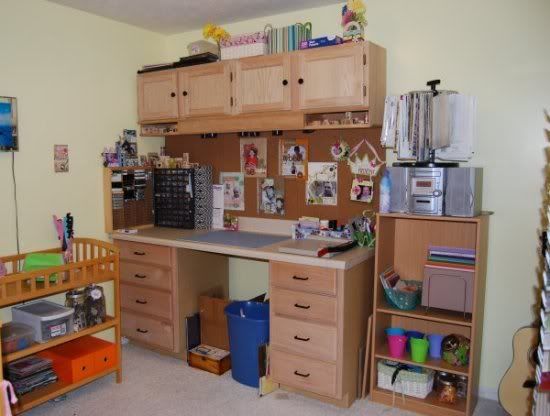 My paper storage..i lucked out and was able to buy these pretty cheap from a closing lssI just store by manufacturer or cardstock color
My stamp pads/stamps and my small embellishments. For some reason i like having all my stamps in plain view or else i never use them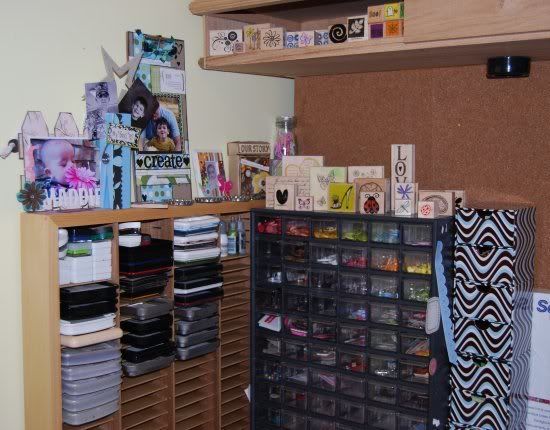 My fancy pants felt shapes in the sterilite box, All my acrylic stamps are in the middle drawer and of course chipboard in the pasta jars. I stole these from my own kitchen..how horrible am i? lol The orange drawers i bought at Michaels a long time ago. I store my paints by color in these
I store all my stickers and thickers on my Clip It Up
My 8.5x11 cardstocks i store by color on this file folder desktop wire rack. The smaller patterned papers and cardstocks are just in the basket.
My flowers i have in $.50 Easter clearance buckets from Walmart and some Making Memories Jars i got on clearance at Target. Also my Creative Cafe felt flowers are in the candy jar from Target. The basket is for my ribbons and trims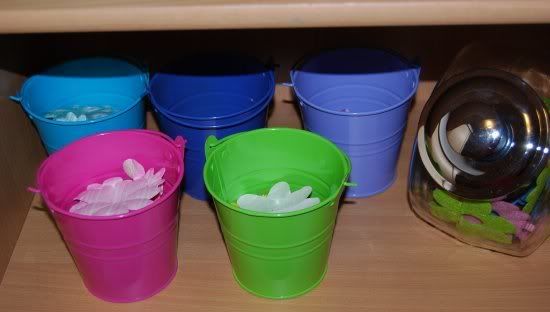 Here are all my tools and pens/markers plus my trimmer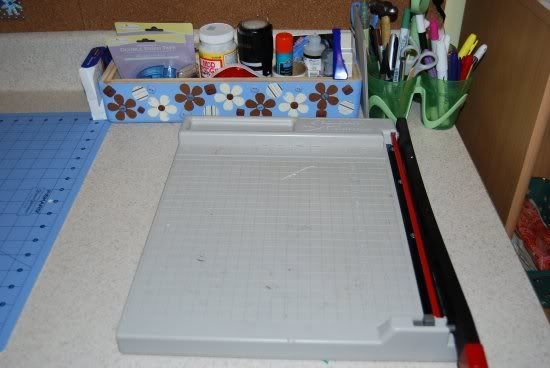 My open embellishments drawer. I have purged alot so its pretty minimal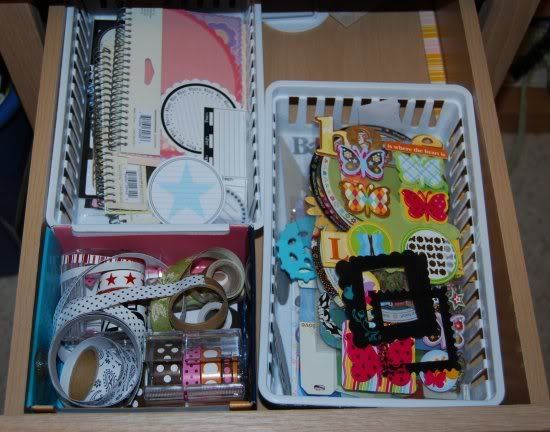 My rubons..what a mess. After i open them and they are small enough to cut down and store in this photo album thats where they go. I throw my large sticker sheets in here too.
And thats about it. The rest of my drawers and cabinets arent worth showing. Too much junk lol